Profile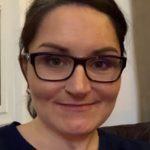 Michelle Hudson-Shore
Curriculum Vitae
Education

Eckington School, Derbyshire, 1992 – 1999

Qualifications

2006-2015: The University of Nottingham, School of Veterinary Medicine and Science, UK. PhD Veterinary Medicine and Science: 'The Use of Non-Human Primates in Biomedical Research: Addressing the Replacement Impasse Through the Social Dynamics of Science'.
2000-2004: The University of Sheffield, UK. MBiolSci/Zoology 2:1 Honours. 1999: Eckington School: A-levels: Biology (A), Chemistry (A), Mathematics (A), General Studies (B).

Work History

August 2018 – Present: Research Fellow, University of Nottingham, UK
March 2018 – July 2018: Senior Research Associate, University of Nottingham, UK.
August 2004 – March 2017: Scientific Programme Manager, FRAME (Fund for the Replacement of Animals in Medical Experiments), Nottingham, UK
University of Sheffield, Dorothy Perkins, the RSPCA and several vets.

Current Job

Employer

University of Nottingham, UK
My Work

I am a scientist who looks at the ethics of different areas of scientific research. So I look at the rights and wrongs of what is done and aim to provide guidance and information on how to conduct the research in the fairest and most acceptable way. I also teach university students and organise training for scientists to improve their research.

What I'd do with the prize money:

I would like to set up an interactive website that provides useful and interesting information to help all kinds of people to understand why the search for non-animal scientific methods is important and how it can be done.

Read more

There are very few (if any) sources of easy to understand information specifically about the Three Rs (Reduction, Refinement and Replacement) and alternatives to animal experiments available. The majority of the information currently available is aimed at helping scientists to include the Three Rs in their animal experiments and can be very technical and difficult to understand.
Therefore, I think that is important to develop a website that makes understanding the need for alternatives to animal experiments easier and fun for everyone.
It is very difficult to get grants or research funding to develop this kind of resource so the money from I'm a Scientist get me Out of Here might be the only way that I can get this project underway.
I would like the website to have information on:

Each of the Three Rs
Different types of animal experiments and updates on any new methods that might replace them
Non-animal methods that are already being used and what they have found
Why certain experiments are done for specific reasons e.g. to comply with a regulation or to improve knowledge about a disease or how the body works
The laws that control animal experiments
Animal experimentation around the world and how it might be different.
The arguments for and against animal experiments

This information will be presented in a variety of ways including interactive games and quizzes, downloadable information leaflets and posters, and videos and presentation slides, with definitions and glossaries to explain technical jargon.
My Interview

How would you describe yourself in 3 words?

Determined, Caring, Fun

Were you ever in trouble at school?

No not really, I was a bit of a goody two shoes!

Who is your favourite singer or band?

I like lots of different kinds of music from the Killers, through Take That to the classics like Queen.

What is the most fun thing you've done?

Recently it was cooling off on a water slide at a friends BBQ but feeding a baby elephant last year was very special too.

If you had 3 wishes for yourself what would they be? - be honest!

1: I wish that I could travel all around the world photographing wildlife and visiting all the sites of ancient civilisations. 2: I wish that I could witness the day when animals are no longer used in experiments. 3. I wish for all my family and friends to be healthy and happy.

Tell us a joke.

Why did the banana go to the doctors? Because he wasn't peeling very well!
My profile link:
https://ias.im/u.1484